The first question most people learning how to sew ask, is "what sewing accessories do I need" ?
There are some essential tools that you require as a beginner. Whether you want to sew for yourself or for others.
Without these sewing accessories, it is practically impossible to carry out any kind of sewing project .
Just like any other projects like gardening or cooking there are basic tools you need in order to sew without stress.
In this blog post I will be mentioning only the basic sewing accessories for the beginner.
SEWING ACCESSARIES ;SEWING TOOL ORGANIZER
This is so useful it's amazing . before I had an organizer, I used to find it quite frustrating to look for a particular color of thread through a pile of different sewing items .
After spending time and money to buy a good sewing machine , the next most important sewing accessary as a beginner is a sewing tool organizer .
A sewing tools organizer helps you put the different sewing items or tools on a particular place

this makes it easy to find them when needed
Here are some budget friendly sewing tool organizers to check out.
Disclosure :Please note that some of the links ,contained in this post are affiliate links and and at no additional cost to you .I might earn a commission if you decide to make a purchase .Please know that I only recommend products I have worked with.That is because I find them to be quite useful in my sewing
Art bin sewing organizers and Mary craft everything bag organizers are my two best choices any day .
These two organizers are worth every cent you might spend to purchase them.These organizers are simple God sent.
If you sew and you are yet to buy an organizer,I advice you to end your stress of always looking for threads or needles .
Get one of these organizers and your sewing experience will not be the same.
ROTARY CUTTER AND MAT SEWING ACCESSORY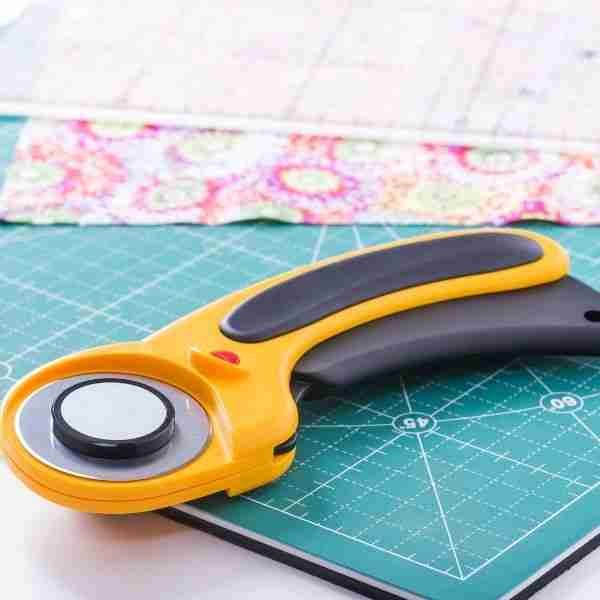 A Rotary cutter is very important cutting tool for sewing .
It helps in cutting Fabrics in a straight line . It gives a very accurate edge to your cutting.
Sometimes using an ordinary scissors might not give you the results you want . Rotary cutters come in different sizes.
They are very important if you're working with leather especially if you intend to be making leather bags and purses . The rotary mat is where you place your Fabrics to Cut with the rotary cutter.
It comes with printed measurements . This helps you to align your Fabrics properly.
The mats also come in different sizes. Here are different rotary mats to choose from
HERE IS A FREE WALLET COURSE FOR YOU .CLICK TO GET IT.
Some rotary mats can be bought alone or together with rotary cutters.
It is always best to buy cutters that come with extra blades
SEWING SCISSORS
This is a sewing accessary you should really invest in.! Sewing fitting clothes starts with having a clean and sharp cutting of the fabric.
A bad dull scissors can cause a lot of problems to your fabric .There are different kinds of scissors that can be used for different kinds of projects .
1.Serrated scissors
This is best for light weight fabric. The edges of this scissors hold soft lightweight fabric like silk or satin in place.
2.PINKING SHEARS
This scissors has teethlike edges that gives a zigzag appearance to the edge of a fabric.
It is normally used to beaten the raw edges of seams.
NEEDLEWORK/EMBROIDERY SCISSORS
This is a small scissors with short sharp point blades.they are best used for trimming seam allowances,clipping curves,and snipping notches.
DRESS MAKERS FABRIC SHEARS
.
The handles of this scissors are at an angle to the blades.T
his ensures a smooth quick cut of fabric as it remains flat on cutting table.The handles are milder with a smaller hole for the thumb and a larger one for the fingers.
This scissors should only be used for fabric.
PAPER SCISSORS
It is essential to have paper scissors especially when working with patterns. It is not advisable to use fabric shears for cutting paper patterns.This will cause the blades to become blunt.
Magaret @letslearnhowtosew.com explains in detail the different kinds of scissors there is and what they can be used for.Some very durable and good scissors include;
Craft Scissor, 8-Inches, Particularly good for cutting pattern work
TAPE MEASURE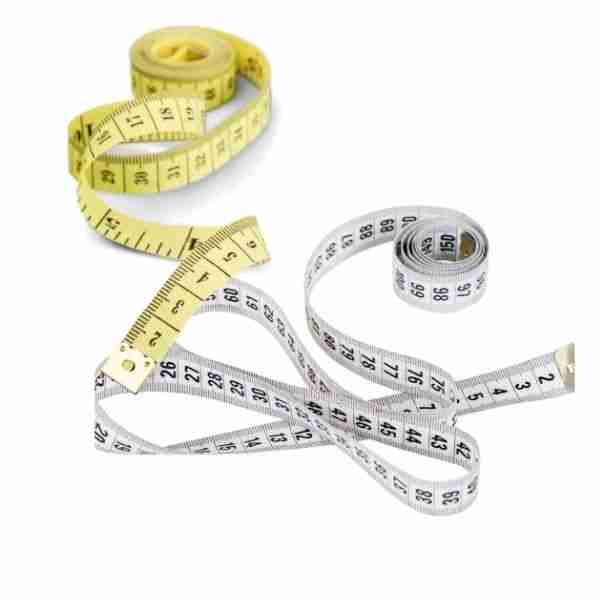 Nothing can be sewn without a tape measure . This is one of the most important sewing accessories for your sewing project .
It is used for body measurements. We all have different body shapes.
Therefore, without good body measurements,you cannot sew fitting clothes.
Other sewing accessories include:
Hand sewing needles, used for hemming or embroidery by hand.
Sewing thread: joints two materials together.Bare in mind that there are different kinds of thread for different sewing projects.
Straight Pins: pin Fabrics together before sewing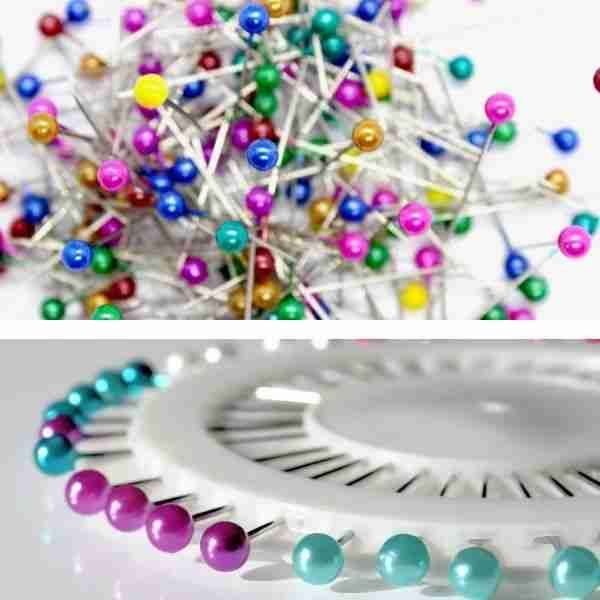 Pin cushions : Store sharp pins for easy access.If you dont have pin cushions,you can use magnets
Thread bobbin: for feeding thread at back of stitches .
These can be plastic or metal.all sewing machines com with bubbins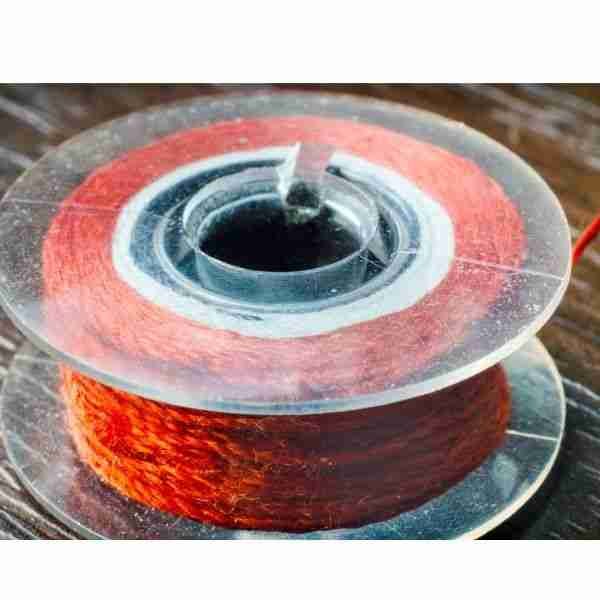 IRONS
Steam irons are best for sewing projects . To get a good finishing in your sewing you need to iron every step of the way.
HERE ARE SOME VERY PORTABLE BEST REVIEWED STEAM IRONS TO CHOOSE FROM.
IRONING BOARD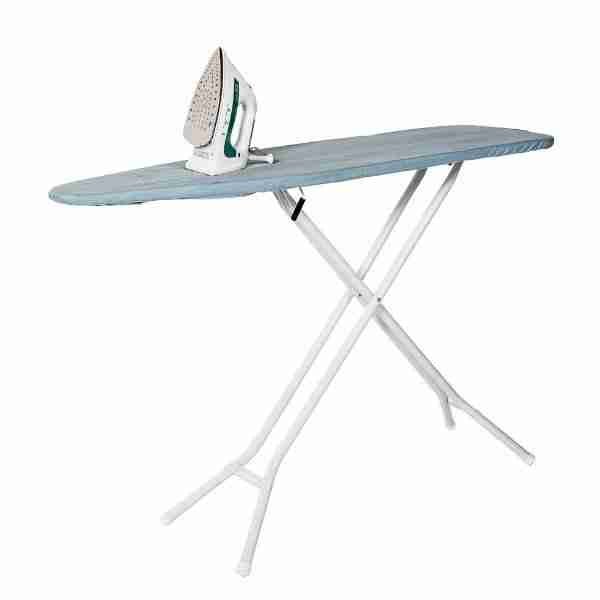 The ironing board is used with the Iron.There is noway to sew a perfect fitting dress without ironing at every step.
Ironing boardes come in different sizes.
I have the small portable one I place on my cutting table .
THIMBLES SEWING ACCESSORY
This is a must have sewing accessory.
Whether you are a beginner or proffessional,as long as you work with pins,you need to protect your fingers.
I have pricked my fingers several times.Because I forgot to use my thimbles.
Whenever you need to sew by hand or pin fabrics together,please use your thimbles.
It will prevent you fron pricking your hand and having blood spillover your fabric.
NEEDLE THREADER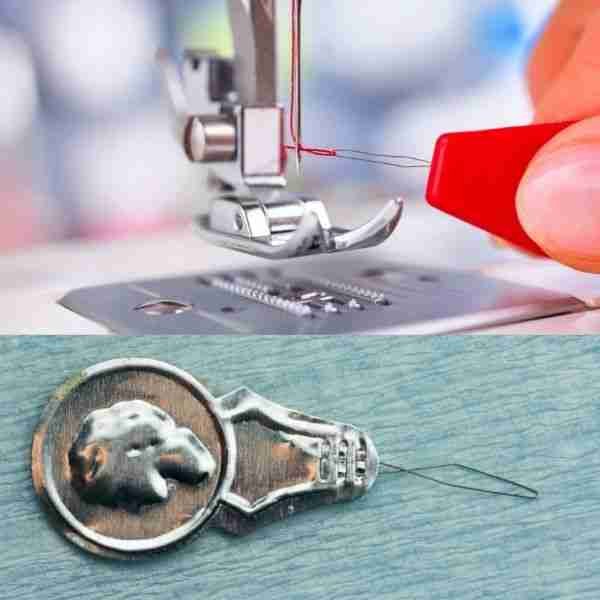 Are you still squinting and straining your eyes to thread your machine needle?
then you are still old school!
Needle threaders are the best sewing accessaries in the sewing world.These very little beuties help thread your machines very fast.
You can also use them to thread your hand needles.
SEWING ACCESSORIES ;TRANSPARENT RULERS
These come in different sizes and shapes . The straight ones are perfect for marking your button holes and for measuring your seam allowances
They are also useful when creating patterns. The Curved rulers can be used to curve your arm holes,crotch,or neck lines .
The lutterloh curves are very useful and affordable .I have been using them for years and they are simple wonderful.
TRACING WHEEL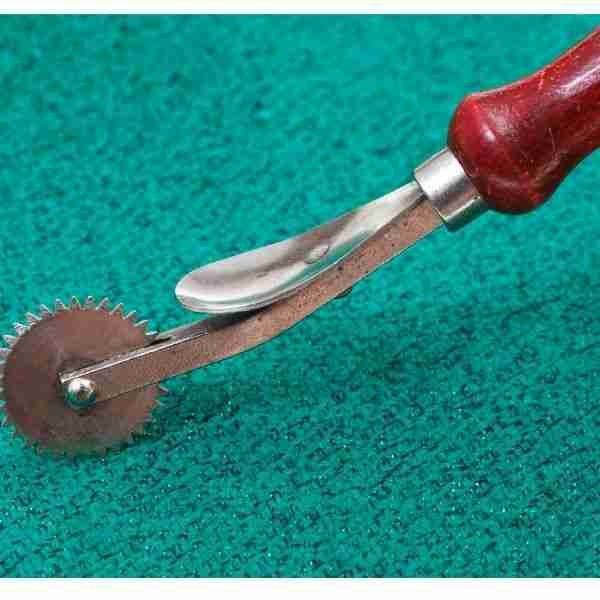 Without a tracing wheel, you cannot work with patterns.
This is used to transfer pattern shapes to a tracing paper.. This tracing paper is then attached to the fabric to do the cutting.
TAILORS CHALK
No matter the sewing project you want to do,you need tailors chalk.This are used to make important dart markings on your fabric.
I also use it to mark seam allowances on my fabric.
Tailors chalk come in different colours.It is always best to use colours contrasting to your fabric colour.
SEWING KIT
Sewing kits come in different sizes and capacities. They usually contain most of the sewing accessories listed above. The good thing about sewing kits is that everything is packed in one place .
There are a lot of sewing kits out there.Here is a blog post on the different tools that a standard sewing kits should contain. This will help you make up your mind on which one to go for
DIFFERENT FABRICS.
All the sewing accessories I have listed above will not mean anything without fabrics to use them on.
There are a lot of fabrics for different projects.
It is good to know before hand,what kind of fabric to buy for your sewing project
SEWING ACCESSORIES CONCLUSION
Those are all the sewing accessories for the beginner that I can think of.
If you know of any other sewing tools I have not mentioned, please do not hesitate to comments on the comment box .
FOLLOW ME ON PINTEREST BELOW TO GET MORE TIPS FOR YOUR SEWING.
CLICK HERE FOR A PRESENT FOR YOU FOR READING TO THE END OF THE BLOG.