The fashion business industry is a massive global market, with an annual revenue of nearly $2 trillion.
It's no wonder then that fashion startups are on the rise.
With new businesses launching every day.
If you're thinking of starting your own fashion business, it's important to do your research and choose an idea that's both original and has potential for success
To help get you started, here is a list of the top 10 fashion business ideas for 2022.
1.START A LUXURY CONSIGNMENT FASHION BUSINESS:
There is a growing trend of people wanting to buy high-end fashion at a fraction of the price. A luxury consignment shop can capitalize on this trend by offering designer clothes and accessories at a discount.
Consumers buy and sell pre-owned designer items on the luxury consignment market.
The rapid rise of this retail industry might be attributed to rising demand for pre-owned items.
2.Start a personal styling service
Personal stylists are in high demand.
Especially among busy professionals who don't have time to shop for themselves. Start a styling service that offers wardrobe consultations, shopping trips, and personalized style recommendations.
3.Start an online e commerce store that specializes in eco-friendly fashion business:
This kind of fashion business is on the rise in recent years.
This is because people are more and more interested in sustainable practices.
4. Athleisure fashion:
Athleisure is one of the biggest fashion business trends for 2022. This trend combines the comfort and functionality of activewear with the style and elegance of traditional clothing.
As more and more people become interested in fitness and health, athleisure will continue to be a popular choice for fashion-conscious consumers.
5. Sustainable fashion business:
Sustainable fashion is another trend that is predicted to take off in 2022.
Consumers are increasingly interested in buying clothes that are environmentally friendly and ethically made. Brands that focus on sustainability will be in high demand in the coming year.
6. Menswear fashion business line
Starting a menswear fashion business line can be a very profitable endeavor. However, there are a few things you should keep in mind in order to be successful.
The first thing you need to do is find a niche market to target.
There are already a lot of fashion lines catering to women.
So you'll have a better chance of success if you focus on a specific segment of the market.
You also need to make sure that your clothes are well made and of good quality. Menswear fashion changes rapidly, so you'll need to keep up with the latest trends and design.
7. Ladies wear fashion business line
Starting a ladies wear fashion line can be a very profitable fashion business.
However, there are a few things you need to bare mind to be successful. The first is to identify your target market. Who are you designing your clothes for?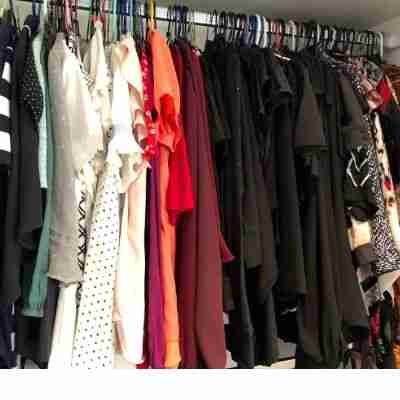 Women of a certain age group?
Working women? Mothers? Teenagers?
The second is to have a clear idea of your brand identity.
What makes your line stand out from the rest? Is it the fabrics you use? The designs? The colors? The cuts?
The third is to create a strong marketing and advertising strategy.
For instance, how will you get the word out there about your fashion business ?
8.Children's fashion business line
There are many childrens fashion lines on the market today. It can be tough to know which one to choose .
. Here are some tips to help you make a decision.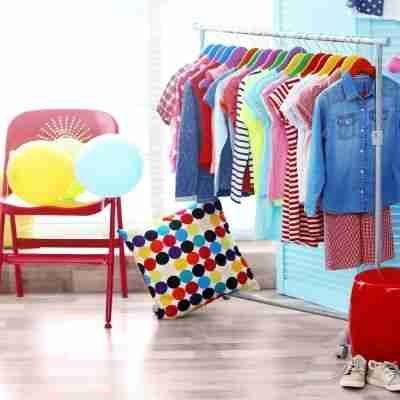 First, consider childrens age and size. Some children's fashion lines are geared toward younger children, while others are for older children.
Also, consider childrens body type. Some lines are made for slim children, while others are for heavier children.
Next, think about the style of clothing children like. Do they want to wear jeans, skirts, dresses, or something in between? You can even decide to sell clothing for children within an age range.
Say children from ages 1-7.
9 Sportswear fashion line
Sportswear is a unique style of clothing that is popular among athletes and fitness enthusiasts.
The clothing line includes workout clothes, running clothes, and sports accessories. Sportswear is made of durable fabrics and is designed to protect you from the weather. Ensure to get sportwears made from durable comfortable fabrics.
A few things to look out for if you want to go into sportswear fashion line .
You need to offer a wide variety of styles and colors to choose from.
Similarly,sell sportswears to fit any style and budget.
10.Create and sell unigue costom made branded t-shirts
Making custom T-shirts can be a fun and creative way to show your personality and brand to the world.
It's also a great fashion business to start today with little or no capital . You can create your own T-shirt designs using a variety of different software programs or online platforms.
There are a lot of t shirt print on demand services online.
With these t shirt print on demand companies, you can start your t shirt fashion business with almost zero investment.
Examples of these t shirt print n demand companies include
There are a few things to keep in mind when designing your own T-shirts. First, make sure the design is original and creative. Second, make sure the T-shirt is of good quality and will withstand regular wear. Third, make sure the T-shirt pricing is reasonable and competitive. Finally, make sure you have the right licensing and copyright permissions in place before you start selling your T-shirts.
BLOG POST THAT MIGHT INTEREST YOU
11.Men's accessories fashion line
One of the best fashion business idea is Mens Accessories Fashion Line. This fashion business has a variety of different accessories, from hats to wallets to belts.
Including chains ,curve links and tyes .They have everything from traditional hats to more eccentric options, like deer antlers.
One of the best things about this fashion line is that it has a variety of different styles for each item. You can find hats for any occasion, from a casual day out to a formal event. They are also hats for all weather conditions, from hot days to cold weather.
The Men's Accessories Fashion Line also has a variety of wallets,belts and tyes..
When it comes to fashion, there's no one right way to do it.
And that's why there's so much variety in what men wear. No matter what your costomers style is, you can sell accessories that help them express it.
12. Ladies accessories fashion business
Ladies accessories are things that can really elevate an outfit and make it more interesting. There are a lot of different kinds of accessories that can be worn by ladies, and each one can add a unique element to an outfit. Here are some of the most popular ladies accessories you can sell
Bangles: These are a classic accessory that can be worn by women of all ages. They come in all different shapes and sizes, and can be made from a variety of materials, including sterling silver, gold, and brass.
Bracelets: These are another popular ladies accessory. They come in a variety of styles and colors, and can be made from a variety of materials, including metal, wood, and plastic.Other ladies accessories you can sell include
chains,hair scrungies,hair claws,ear rings,sun glasses.female wallets,The good thing about this fashion business is that the items are not expensive.
You can start it as an e commerce store.
13.Online only fashion store
This kind of fashion business idea has to do with dropshipping.
Dropshipping is a business model where you sell products without having to carry any inventory. All you need to do is find products that you can sell on a wholesale basis and then sell them online.
There are a number of reasons why this business model is popular.
First, it's simple.
You don't need to invest in any expensive equipment or hire any staff.
Second, it's flexible. You can set your own hours and work from home. Third, it's profitable. You can earn a high income from dropshipping.
All you have to do is find dropshipping websites that offer dropshipping services.Then find dropshipping whole sellers for fashion products that are in high demand.
A good place to start is dropshipping Aliexpress
If you are interested in this kind of fashion business idea then get more information in this dropshipping for beginners blog post
14.MAKE HANDMADE BAGS AND BELTS
RELATED YOUTUBE VIDEOS
A lot of people like designer belts and bags .But you will be surprised at the amount of people that are looking for costom made bags unique to their style.
This is a wonderful fashion business idea to start with.Especially if you are good with your hands.similarly if you love creating different kinds of crafts like bags,belts hats,or even basic houshold items.
Your challenge might be how to start.
And where to sell handmade items locally.But that is not a problem.
Here are a list of best websites to sell your handmade items if you like this kind of business.
15.START A WEDDING DRESS RENTING FASHION BUSINESS
Do people rent wedding dress?
Or do people rent wedding dresses online?The answer is a big YES.
Weddings are a $40 billion industry in the United States each year. Wedding gear accounts for a significant portion of the wedding market, and covers anything from one-of-a-kind wedding gowns for brides to tuxedo rentals for grooms.
Many brides have begun to look into bridal gown rental options in order to save money. While sentimental brides will refuse to rent their wedding gowns, others want to do so in order to save money for the reception or honeymoon.
like any other business, there are a few things to look at before you start.
Check out this post on how to start your wedding gown rental business
CONCLUSION
Those are my 15 profitable fashion business ideas.Did you find anything you can start with?
Or do you have other ideas that I did not mension here?Feel free to drop your comments below.
Follow me on pinterest for more fashion tips.